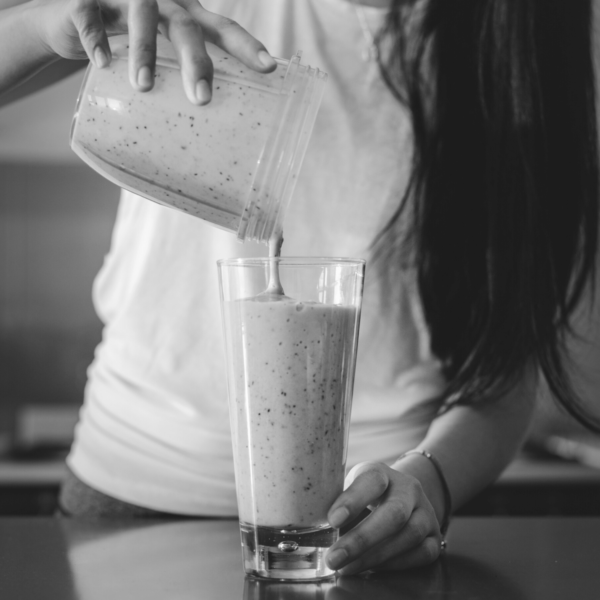 Elizabeth's Healthy Hair Super Smoothie!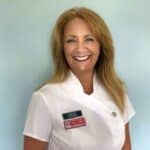 Blog by Guest Contributor, Aderans Hair Centre Trichologist Elizabeth
Earlier this week I caught up with Jane and Bradley for a live webinar on maintaining a healthy scalp to grow healthy hair. Providing the optimum environment for hair to prosper is a very important aspect of regrowth. There are steps you can take yourself at home, we put the diet element to the test when Bradley and Jane tried out one of my smoothie recipes.
If you would like to speak with Elizabeth about your hair growth, arrange a chat and begin your trichology journey at the Aderans Hair Centre today!
Check out our webinar and try the recipe out for yourself.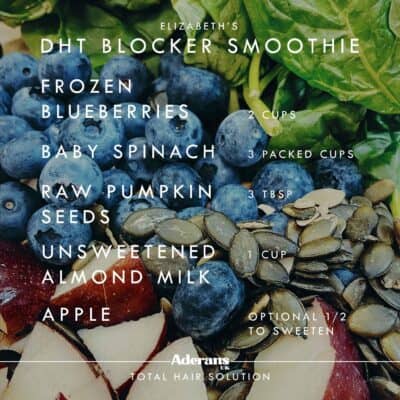 2 cups frozen blueberries
3 packed cups baby spinach
3 Tbsp raw pumpkin seeds
1 cup unsweetened almond milk
OPTIONAL:
1/2 apple if you prefer a sweeter taste
Why will this smoothie work for me?
Blueberries – Blueberries are not only high in flavonoids, which fight free radical damage, but additionally provide plenty of biotin. Biotin is a B-vitamin which moisturises your scalp and skin, creating the optimal condition for new hair to grow healthfully.
Spinach – Zinc can help us rejuvenate hair growth and promotes acne-free skin with its soothing and DHT inhibiting properties. Fresh spinach is an excellent source of this powerful mineral. Iron helps red blood cells carry nutrients to the follicle. Vitamin C aids the absorption of iron.
Pumpkin seeds – Pumpkin seeds contain a steroid called delta-7 stearin, which blocks DHT build up in hair follicles.
Almond milk – While the almond content in almond milk is too low to make a palpable difference, it is still notable that almonds are high in l-lysine, which amplifies the DHT blocking effect of the other ingredients.
Elizabeth x