Hair & Scalp Treatments
Also known as Trichology
Trichology is the scientific study of the hair and scalp, their conditions and treatments. We offer an exclusive range of treatment programs, addressing any scalp or hair disorders currently making you feel uncomfortable or unhappy. Treatments are carried out at the centre and continued at home with our home care salon range.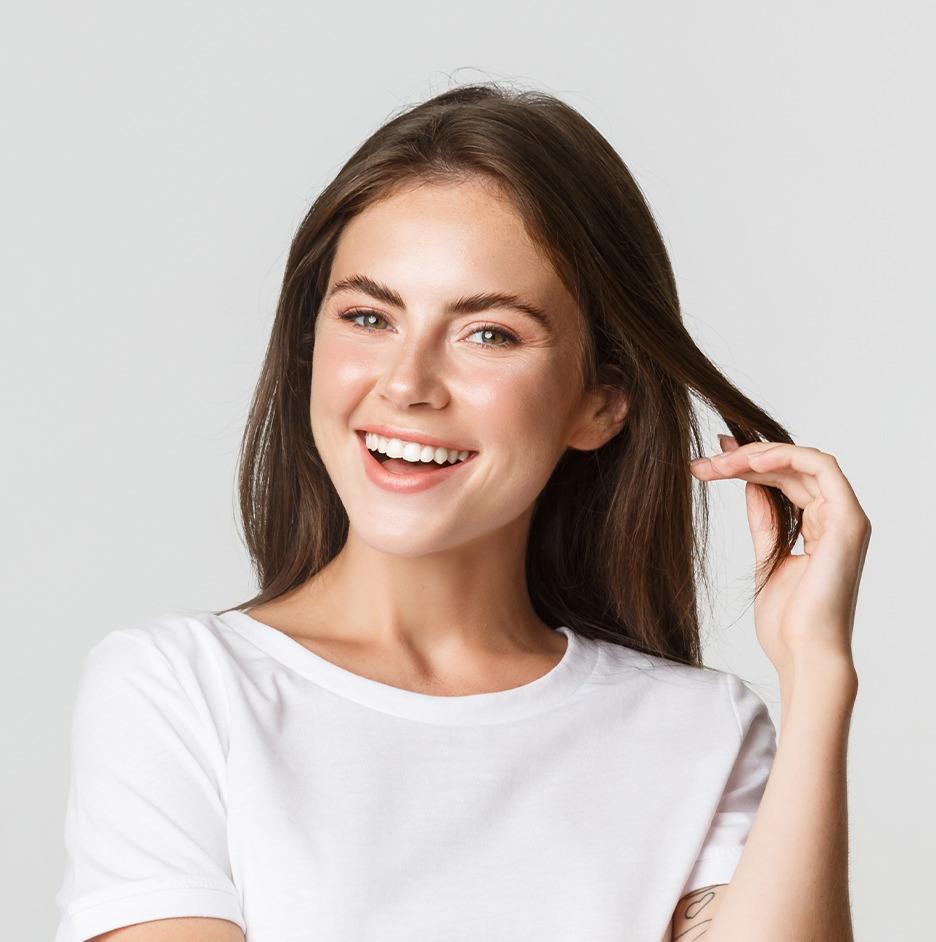 Hair & Scalp Treatments
Also known as Trichology
Trichology is the scientific study of the hair and scalp, their conditions and treatments. We offer an exclusive range of treatment programs, addressing any scalp or hair disorders currently making you feel uncomfortable or unhappy. Treatments are carried out at the centre and continued at home with our home care salon range.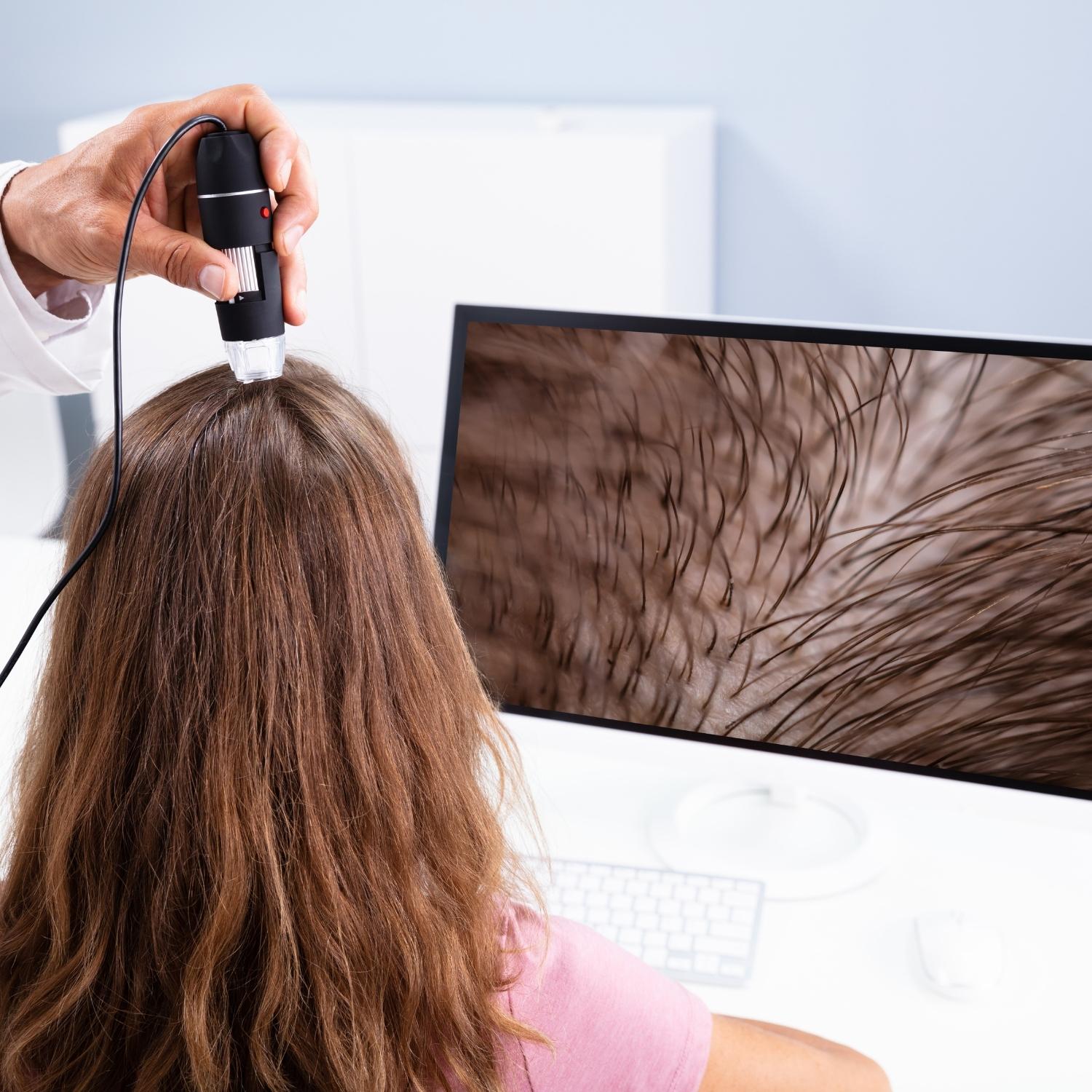 1. Consultation & Analysis
For £85 our in-house trichologists will do a full scalp analysis to detect any issues you may be having. From this we will be able to determine the perfect treatment plan catered specifically to your hair and scalp needs.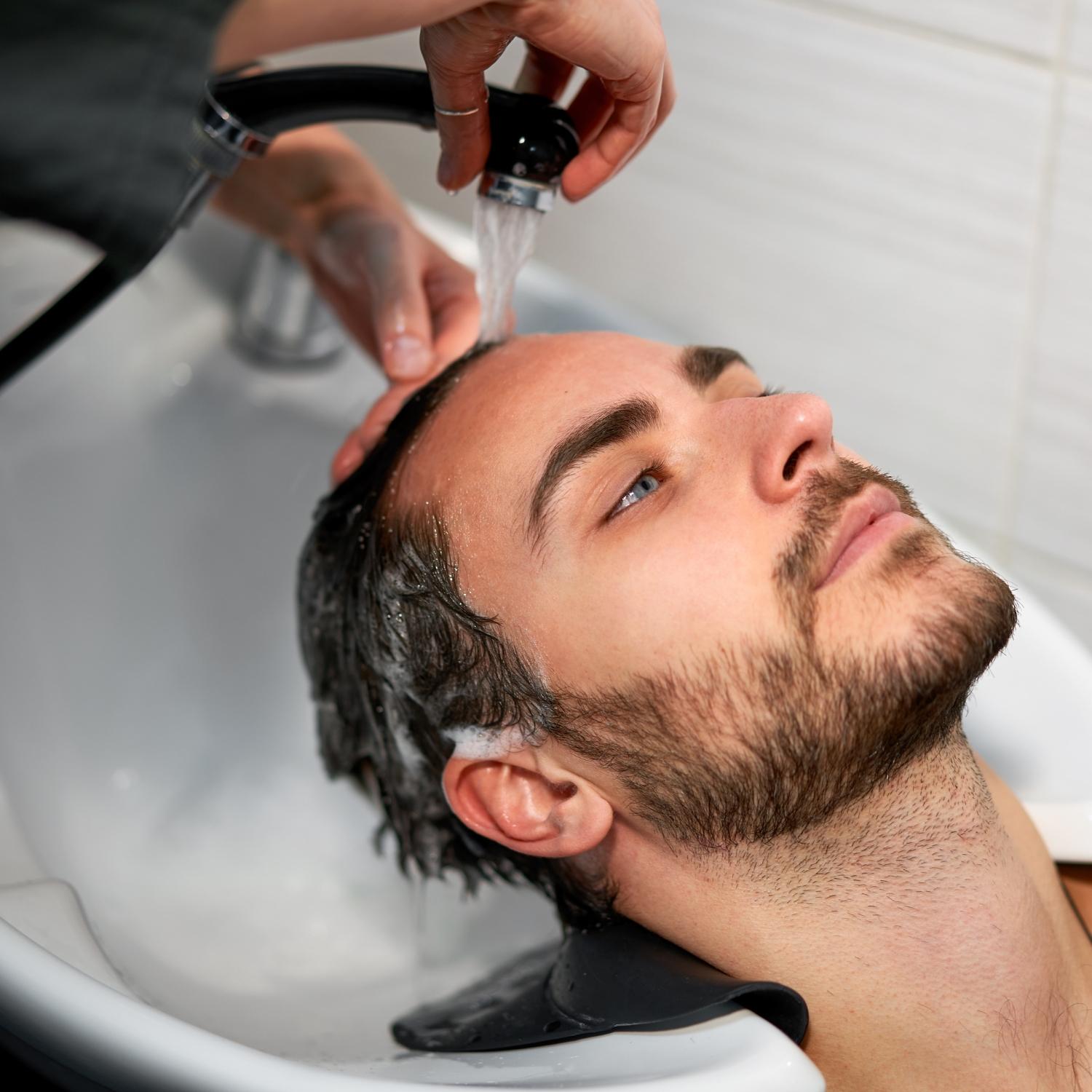 2. Salon Treatments
After your consultation, we will offer you the best course of treatment action to battle your specific hair needs. This could include: Low Level Light Therapy, Scalp Massages, Dermaroller Treatments, Medical Hair Rejuvenation Kits and much more.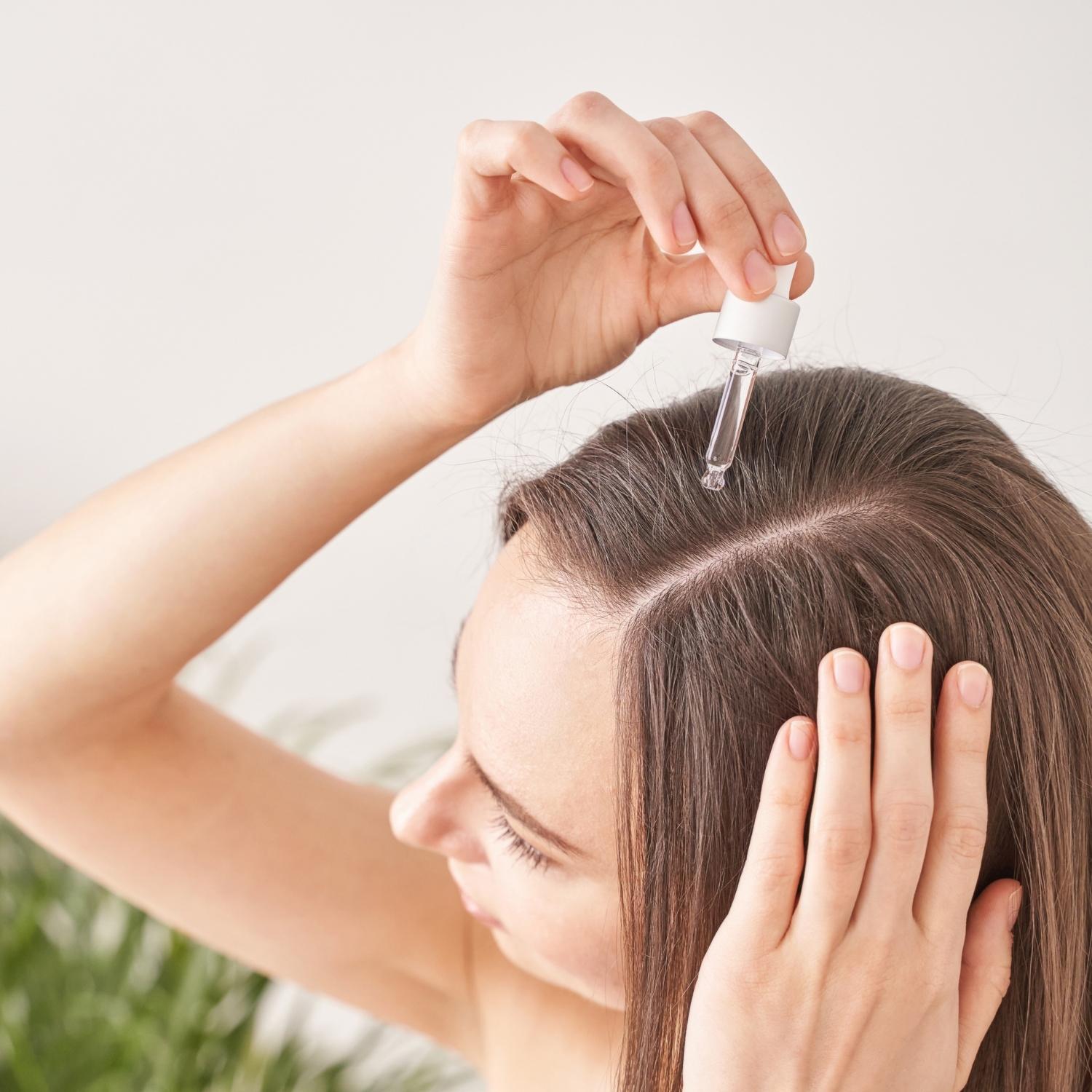 3. Continue At Home
Following your in-salon treatments, we offer specific programs for you to continue your treatments at home with check-ins with your Trichologist and a mapped out calendar of your required treatments.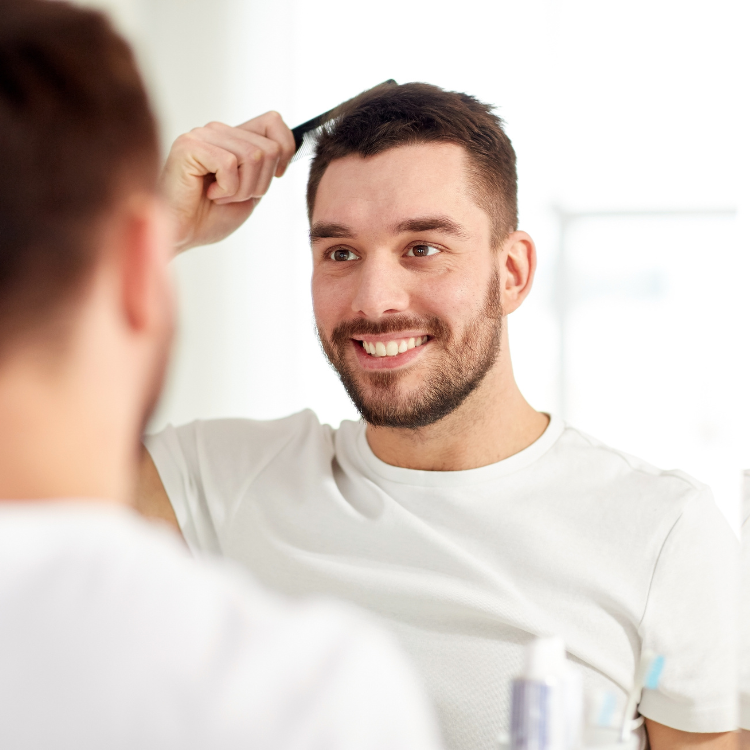 4. Get back to yourself
Time to get back to a life without hair worries. Enjoy the unbelievable difference our trichology treatments can make to your hair, mind & confidence.
Start your journey today.
Book an extensive analysis with a trichology expert for £85 and find out how to fight your hair problems.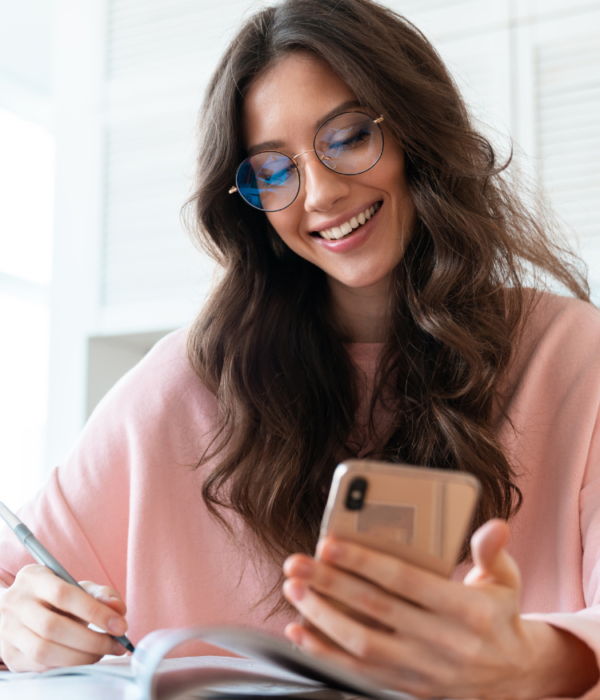 Still unsure if you need treatments?
Book a FREE video call with one of our experts to get a review of your hair needs.
The aim of a Trichologist is the diagnosis and treatment of diseases and disorders of the hair and the scalp.
It is surprising how many conditions this embraces, ranging from dandruff and dermatitis to alopecia and full hair loss
Frequently asked questions.
Aderans Trichologists are hair loss experts, enabling them to diagnose and treat all diseases and disorders for example hair fall, hair breakage, hair thinning, oily scalps, scalp psoriasis, miniaturisation of hair and scalp conditions and many more.
At Aderans Hair Centre (AHC) our Trichologists are experts in hair and scalp with accredited qualifications.
Our dedicated, friendly professionals will take time to work with you, focusing on your needs.  They will examine your hair and scalp to assist in the diagnosis and recommend treatment for your specific condition.
Why would you see a Trichologist?
Hair loss is a condition which affects growing numbers of the population. It is reported that it affects 40% of women aged 40 and up to 80% at age 60, 40% of men at age 35 reaching 70% at age 80.  It is no surprise that Trichologists and their specialist services are increasing in demand.
Here at AHC we know that hair loss can cause extreme distress and anxiety and can have a huge impact on the individual experiencing these conditions and the way they live their lives. It can affect mental health; social and work life and it can also change people's perception of themselves with the potential of destroying self-esteem.  We understand this and we are here to listen and to try and help.
There are numerous reasons why you may be losing your hair and without understanding the reasons behind this, it can cause further stress and anxiety resulting in further hair losses.
Alopecia is the definition of hair loss but being diagnosed with alopecia does not always give you the reasons behind losing your hair but can help decide the best treatment plan for you.  Discovering the cause of the problem will result in effective treatment and better potential results in rejuvenating the hair, improving the condition, and preventing further losses.
There are many different types of alopecia, with the most common being Androgenetic Alopecia, which is often more commonly known as Male Pattern or Female Pattern hair loss.
Androgenic Alopecia can appear in various forms,
Diffused, loss throughout the scalp
Follows a pattern, male and female pattern
It can be temporary or permanent.
Other types of alopecia include,
Traction Alopecia
Alopecia Areata
Alopecia Universalis
Alopecia Totalis
Cicatricial (scarring) Alopecia
Alopecia Barbae
Scalp conditions can include,
Dandruff
Seborrheic Dermatitis
Psoriasis
The correct management of any scalp issue by using the correct products can give great relief and results to manage the symptoms.
If you are having any worries about your hair or scalp and are experiencing any hair loss now is the time to seek help from one of our Trichologists.
Aderans Trichologists take a holistic approach to treatment. A full questionnaire of lifestyle, diet, general health and wellbeing are taken into account, as well as the presenting signs and symptoms to help diagnose the problem and treat accordingly.  We work with you to discuss the options and find the most suited treatment plan for you.
What happens during a Consultation?
During the consultation
The trichologist will go through the questionnaire with you to take any further details if relevant or required.
You will have the opportunity to discuss your concerns and queries.
A test is performed to judge the hair fall volume and the condition of the hair or scalp.
They will provide you with a scope examination to view your scalp in greater detail and gain an in-depth view of the follicles.
Pictures will be taken for reference and at each future consultation to monitor progress.
All results are discussed along with the options available and a treatment plan decided on.
You will be provided with a full written report of your specific condition and the treatment recommendation.
Trichology Consultation is £85 as this is an extensive consultation to include: comprehensive history, hair & scalp analysis, before & after images and treatment plan
The Aderans Trichologist will also talk to you about in salon treatments and arrange a follow up consultation if required
What Trichology treatments do we offer?
With our specialist treatment programs we aim to strengthen hair, prevent further breakage, reduce hair loss, prevent dandruff, exfoliate, add volume, cleanse and re-balance the scalp, so you can have those good hair days back again.
You can prevent further hair loss by taking care of your scalp with the right products and treatments. If you are losing your hair, seek help early on as it is much easier to prevent further hair loss than to try and regrow it once it's lost.
By undertaking a hair & scalp analysis our qualified AHC Consultant will identify your scalp condition and recommend the right non-medical treatment programme for you.
Hair and scalp conditions 
Dandruff
Psoriasis – Red, itchy scaly patches
Seborrheic – Abnormal sebum production resulting in oily, greasy skin
Hair damage due to excessive styling or hair extensions