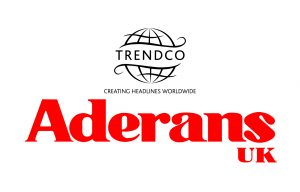 Scroll through to see what our wonderful customers have to say about us, our services and their all round experience with Aderans.
I have been an Alopecia Universalis sufferer since December 1999 and at that time I just wanted to lock myself away from the world. I felt that I had been erased and desperately needed to regain the confidence Alopecia had taken away from me. I tried lots of wigs but none of them looked natural. Finally I discovered Aderans products and realised that a wig really could look and feel good. I love their products so much that I became an Agent for them in 2008, so I could help other people suffering from hair loss problems. A good, well fitted wig really can restore your confidence and make you feel yourself again.
I was made to feel very relaxed when I visited Aderans Hair Centre and liked being able to be seen in a private consultation room. The centre is light and airy whilst still being discreet from the street. Gary Price took me through all the options available to me whilst also giving me advice on what style and colour of hair would best suit my face shape and skin tone.I was fitted for a custom made human hair wig and the process was very thorough to ensure it would fit correctly. I am over the moon with the finished product. Despite the hair being the longest I have ever worn it feels so light on my head and looks so natural. I really liked the personal service I received and enjoyed the whole process of helping to design my new wig with Gary's expert help.
Thank you so much for the wonderful attention you gave to my mum. I have to say it's not just your artistry and skill to make the lace hair piece, it's also about how you styled my mum's hair once the hair piece was cut to amazingly become part of her own hair. It's about you as a person too that made her experience special, both charming and genuinely warm. My mum is wearing the piece each day and quickly got used to dressing it as part of her own hair. I would also like to thank Matt and Robyn as part of your great team. My mum looks forward to seeing you again as she will be coming to you for further hair styling.
Thank you so much for your expert advice and kindness shown to me. As you know it is traumatic to loose your hair, but you certainly put me right at ease. I love my "new hair" thank you!
Thank you so much for your sensitive yet professional help, it made what might have been a distressing situation into one that left me feeling more positive and confident. Keep up the good work !!!
What an amazing experiences I had with Aderans. It has given me the opportunity to feel the quality of the hair and base, allow for accurate fitting, see the diverse range of colours on offer and talk to a stylist that can create and advise a hair solution personally for me. With finding Aderans I now feel and look more like myself and have gained confidence in how I portray myself to others.
Thank you for helping my mum smile again! You helped bring back her confidence and she feels like a woman again. Keep up the good work!!
I was really nervous and apprehensive however I did not need to worry at all as your superior customer service and expertise reassured me I made the right choice. I feel like me again.
Thank you so much for my new hair and your fantastic services. I get told that I look years younger.
Thank you so much for the fantastic job you did on my hair. I would be happy to recommend you to any of my friends. Keep up the great work!
Well worth the journey. Aderans completely restored my self-confidence. Thank you so much!
START YOUR JOURNEY NOW
FIND OUT WHAT SOLUTION IS BEST FOR YOU BY SPEAKING TO OUR EXPERT CONSULTANTS