Aftercare Products
We are proud to offer all our clients with a range of fantastic aftercare products which will ensure the longevity of your hair replacement system.
Human Hair Systems
Human Hair provides the wearer with more confidence as it feels softer to touch, has natural movement and enable the client to change their style by using straightening irons, curling tongs, heated rollers etc. Our specialised human hair aftercare products are the complete solution for your human hair system to keep it looking healthy and feeling natural.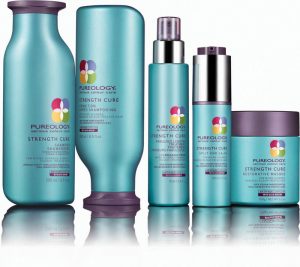 Cyberhair & V-Hair System
Cyberhair and V-Hair are a new innovation in hair replacement systems developed from scientific technology and are exclusive fibres to the Aderans Group. It is also known as the new generation of hair. Our dedicated range of aftercare products will compliment and enhance your Cyberhair and V-Hair, hair replacement system.
Flexi-Fibre System
The innovative "Flexi-Fibre" is a high heat fibre which allows the wearer to heat style for a perfect flawless finish. You can treat it like your own natural hair.
All Flexi-Fibre systems require special care to maintain a natural appearance and extend the longevity of wear. Our range of synthetic aftercare products are aimed to extend the life of your hair replacement system and keep it looking beautiful.
We offer specific hair care products to best suit your needs and lifestyle. These products are formulated with special characteristics to retain and protect the hair replacement system's moisture content and to enhance the appearance. By using these specific products your hair replacement system will continue to look and feel great. For more information please speak to one of our stylists.
Blend in or stand out! We have the answer.
This website and its contents are protected by Copyright – 2020 Aderans Hair Centre – All rights reserved